15% off + free delivery for BLACK FRIDAY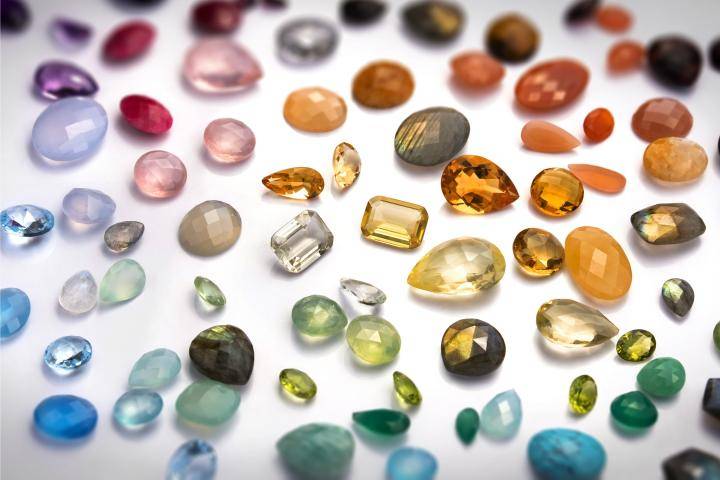 "When these gemstones interact with your chakras it raises your vibrations..."

Vale Laltra uses the power of gemstones to create jewellery with a purpose.
Since ancient times gemstones are believed to hold powers which allow energy to flow into the body. They awaken your energy centres, also known as Chakras. This is where your body stores physical and emotional states.
Each gemstone has innate qualities which interact with the different chakras. the vibrations released by the gemstone, can help bring back realignment and harmony within you.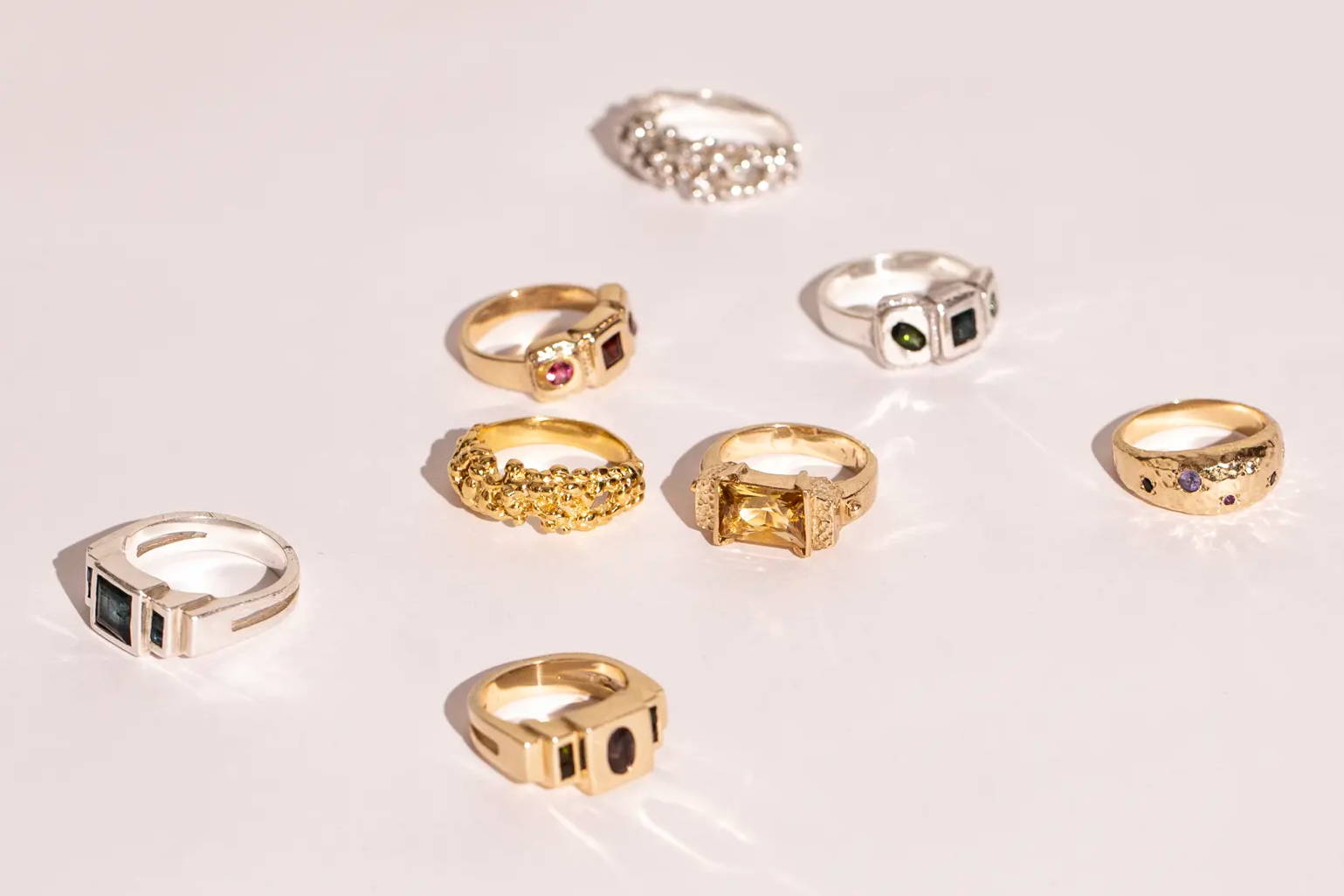 Below are some of our favourite gemstones; their powers and their corresponding chakras.
DIAMOND (Crown Chakra) : unites mind and body, energetically powerful, emotional growth. .
EMERALD (Heart Chakra): Abundance, growth, peace, harmony, patience, love and fidelity.
ALEXANDRITE (All Chakas) : Harmony, intuition, imagination.
RUBY (Root Chakra): Vitality, sensuality, intimate relationships.
OPAL (Crown Chakra): Cosmic consciousness, psychic & mystical visions, creativity, freedom.
AQUAMARINE (Throat Chakra): Communication to the Divine, protection.
MOONSTONE (Solar Plexus Chakra): Inner growth, strength, fertility, sensuality.
BLUE SAPPHIRE (Throat Chakra): Blessing, peace, higher consciousness, spiritual connection.
GREEN SAPPHIRE (Heart Chakra): Compassion, integrity, vision.
PINK SAPPHIRE (Heart Chakra): Wisdom, forgiveness, resilience, acceptance.
PADPARADSHA SAPPHIRE (Sacral Chakra): Creativity, sensuality, spirituality.
YELLOW SAPPHIRE (Solar Plexus Chakra): Abundance, manifestation, prosperity.
BLACK SPINEL (Root Chakra): Protection, grounding, empowerment, calming, letting go.
CITRINE (Sacral Chakra): Wealth, success, joy, wonder, enthusiasm, self-esteem, self-confidence.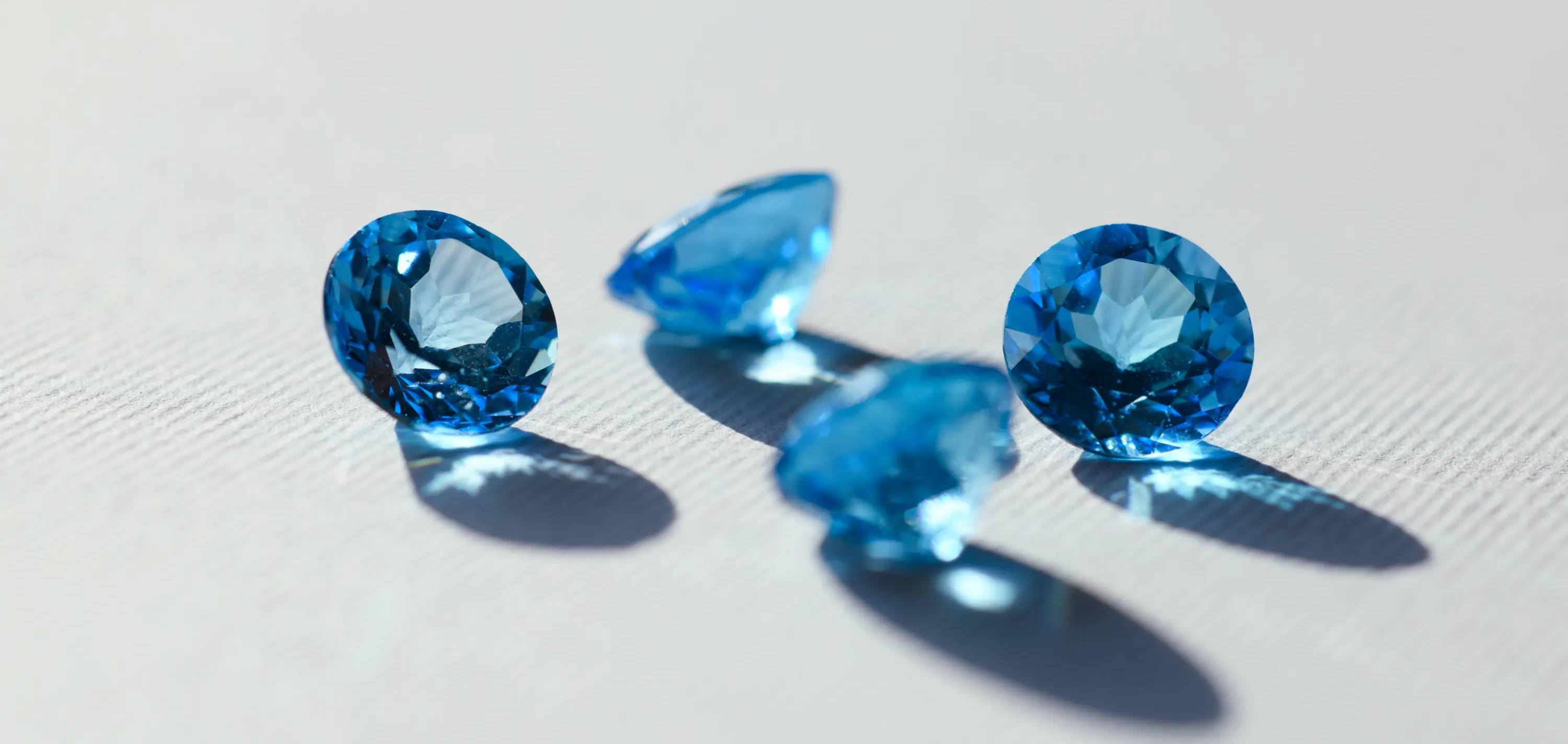 LONDON BLUE TOPAZ(Throat Chakra): Love, fortune, relaxation, truth, wisdom, openness.
RED GARNET (Solar Plexus & Sacral Chakra): Romantic love, passion, sensuality, sexuality.
WATERMELON TOURMALINE (Heart Chakra): Light, love, rejuvenation, confidence.
PINK TOURMALINE (Heart & Crown Chakra): Unconditional love, tenderness, compassion.
GREEN TOURMALINE (Heart Chakra): Empathy, attraction, abundance.
BLUE TOURMALINE (Third & Throat Chakra): Peace, emotional release, consciousness.
AMETHYST (Crown Chakra): Purification, spiritual awareness, intuition, psychic abilities.
Gemstones are powerful when used alongside intention setting and manifestation. We will dive into this wonderful aspect of gemstones in our following article.